EverGuard®  TPO 60Mil and 60Mil Extreme®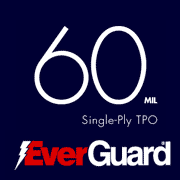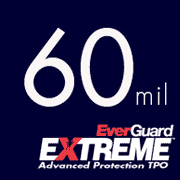 EverGuard® TPO application
What were the results of the largest ever independent TPO Study?
Everguard® TPO outperforms standard TPO in heat aging and UV tests —the best predictors of performance- Independent TPO Study proves EverGuard® TPO 60 mil Membrane is the best standard TPO in accelerated aging. After accelerated heat aging at 275°F (135°C) for 112 days, EverGuard® TPO showed no cracking—while every one of the competitors' samples had failed!- UV testing—Greater than 2.5 times the industry standard (ASTM D6878 weather resistance test
EverGuard® TPO Photos
GAF EverGuard® TPO has been used on stadiums to cruise ships to residential dwellings.  Check out a few examples below.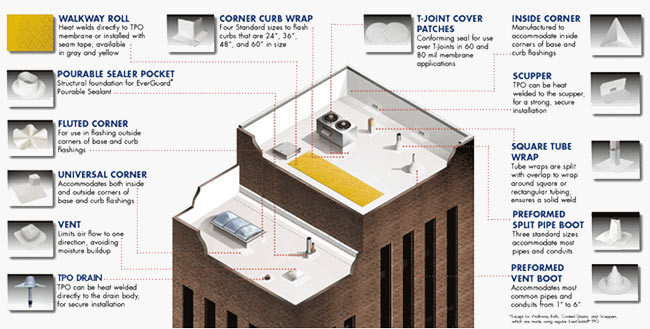 EverGuard® TPO Accessories Roofing Components
Field fabrication of  accessories is time-consuming, costly, and inconsistent, and can lead to unreliable details that compromise a watertight roofing system. EverGuard® TPO prefabricated accessories deliver consistent quality and eliminate the worry and problems often associated with field fabrication. They can also boost productivity up to 200%,** while reducing installed cost by up to 12%.
Call for a quote today 0800 42 33 55